Posted by Adam Dean on 2 August 2014
Once again Adam Dean has the biggest show in the snow for 2015!

Adam Dean is currently performing for a record 10th season in the Australian snowfields!

Adam Dean has become a real highlight for the guests staying at both Ski Rider and Smiggins hotels.

This years show is jammed packed with magic, comedy, hypnosis, mind reading and illusions.
This show is brand new for 2014 so all you guys that travel to the snow regularly you are in for a real treat!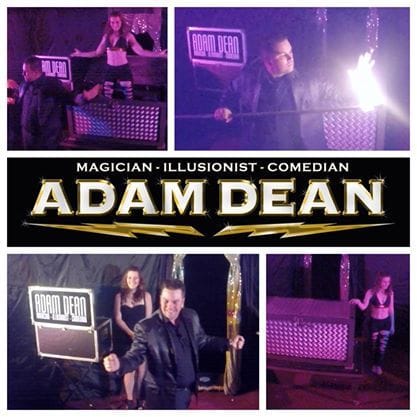 To make reservations at either of the hotels where adam performs please follow the links below.
Monday Nights - Smiggins Hotel
July - September
Show Time: 8:30pm
Kosciusko Rd, Smiggin Holes
www.smiggins.com.au
Tuesday Nights - Ski Rider Hotel
July - September
Show Time: 8:15pm
Kosciusko Rd, Wilsons Valley
www.skirider.com.au